Meaningful
MINDFUL
Connection
Fostering Personal Well-Being + Vitality Through

…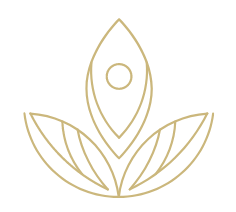 GROUP YOGA CLASSES
Weekly group classes, in-person + virtual, save a space for you to dedicate time for your wellness + well-being. 
Classes range from Mindful Movement to Yin to Flow + Restore.   All classes focus a certain level of slowing down to grow + gain a deeper awareness of youSELF.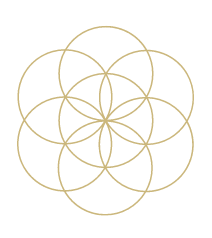 WORKSHOPS
Monthly favorites like Restorative Yoga + Sound MindBody – Yoga + Sound Meditation help to deepen you practices. Plus, specialty practices with Gaia!
We JUST added back new monthly workshops for your wellness + well-being….
Restorative Yoga | Sunday, Jan 22 | 2-3:30p
 SOLD OUT – Sound MindBody – Sound Meditation + Yoga |  Friday, Jan 27  | 6-7:15p
SOLD OUT –  SATURDAY OFFERING           Sound MindBody – Sound Meditation + Yoga |  Saturday, Jan 28  | 2-3:15p
 Sacred Cacao Ceremony with Gaia|  Sunday, Feb 5  | 2-4p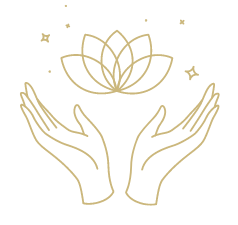 PRIVATE YOGA THERAPY
Yoga therapy is the process of empowering individuals to progress toward improved health and well-being through the application of the teachings and practices of Yoga.
"Yoga is the journey of the self, through the self, to the self." – The Bhagavad Gita
HELLO, GRATEFUL you are here
Turiya Yoga + Wellness's new studio was cultivated to share meaningful mindful connections with yourself and others. It is a space for your spirit and soul to seek, feel, grow and heal. WE cultivate inspired living and well-being by fusing yoga, wisdom traditions + nature to support and nurture physical, mental, emotional, energetic and spiritual well-being!


Is to provide a welcoming and embracing environment to grow, nurture and support your well-being.   Turiya Yoga + Wellness shares the space for you to  slow down, breathe, connect mind & body, and listen to the feedback from the body…Unfolding to notice the wonderful things that begin to happen. Ensuring quality and professionalism in all we do. Cultivating Mind, Body and Community.  Be well + Be happy!
Turiya Yoga + Wellness Founder…Turi


"Turiya Yoga + Wellness is the one place where I can find complete peace of Mind, Body, and Soul. Whether it be in a Yin, Flow, or Insanity class, Turiya provides the prefect vessel for complete mindfulness."
~ P. Poe
"Turi is a terrific yoga teacher. She uses her profound and deep knowledge of yoga as a holistic practice to teach with humor, kindness, and compassion. All of the teachers I have met at Turiya are adept in teaching yoga and kind human beings. "
~ MJ
"I have been practicing with Turiya Yoga for over 7 years. It is the one activity a week I never skip! I feel it has helped me stay flexible, strong, and fit… I love taking the time to breath, relaxation and rest in stillness."
"Turiya Yoga & Wellness is such a beautiful space! This yoga studio is a great gift to our community. It has a warm and welcoming atmosphere that's beyond any other yoga studio I've been to. I've taken class there with men and women of varying ages and abilities. This is not a stuffy, competitive place; we chat and laugh before class. I'm able to modify for lower back pain and it compliments my other work out goals beautifully. Also, it's easy to find a class that works with my schedule because there are several classes to choose from throughout the week."
"Turi's a skilled instructor; kind, patient and gentle, offering re-position or props when needed. She pays close attention to detail, genuinely caring for her students, while remaining light, cheerful and encouraging. I've definitely made progress in my flexibility, strength, and mindfulness."
"I'm 73 years old and feel more fit, more relaxed, more aware than at any time of my life. I attribute much of this transformation to my yoga practice with Turi. Cannot recommend it highly enough."
~ Kate Petranech Clarke County, VA
"When I run into friends who haven't seen me in a while, they often ask what am I doing to "look so great." Most likely, yoga, I say. "
"It's changed my life. And, I guess, my appearance along with it!"
"In addition to being "good" for you, yoga at Turiya is fun. I've met so many new people — and made made many new friends. "
"It doesn't matter if you can't touch — or even see — your toes when you bend over. The teachers offer options for each pose so everyone can participate and feel part of the group."
"The space is so beautiful and comforting. You feel relaxed as soon as you enter the door."